Arras-Artois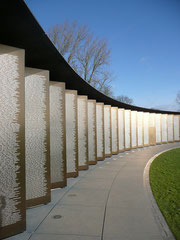 One year after the Somme Offensive the British Army starts its spring offensive in the Artois. The surprise attack changes the front line and the casualties are important, but the breakthrough cannot be reached. Various memorials and cemeteries give you an idea of the importance of this battle in the Artois. The highlight of the tour is the "Ring of Remembrance" - bearing the names of 600.000 soldiers that died in the North of France - all in alphabetical order and no difference of rank, nationality or religion.

5 h
Arras, Vimy, Notre Dame de Lorette, Neuville-Saint-Vaast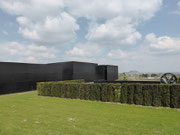 You should absolutely include the visit of the Wellington Quarries in the Town of Arras (entrance fee 2020:7,50€/p) to understand the underground preparation of the Artois battle. Close to the French Cemetery you find also the History Center 14-18, that offers a complete view onto all the battles in the North of France (free entrance).

3,5 h
Arras, Souchez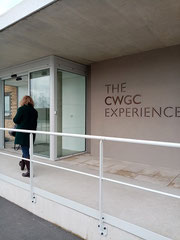 Since 2019 the Commonwealth War Graves Commission Experience has opened his workshops to show the permanent care necessary for the Cemtereries all over in the World. You see the carpenters, stone masons during their work, with the audioguide you learn more about the technics of the gardeners. I highly recommend a visit. The entrance is free.

0,75 h or 1,5 h

Beaurains

Partner:
Tourist Office Lens-Lievin

If you need a driver for the 8 hour tour the extra cost is 120€ (1-4 visitors). The meeting point is the railway station Arras easily to reach from Paris or Lille.

If you are looking for a restaurant:
La Bulle d'O

1, Bd. de Strasbourg
62000 Arras
If you are looking for local food inn:
Le petit Rat porteur

11, rue de la Taillerie
62000 Arrras