Canadian tour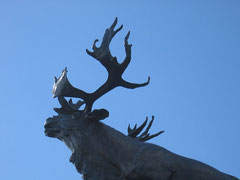 SOMME AREA
There is no better place to start any battlefield tour, as the Newfoundlanders have preserved a huge trench network in this part of France as they fought their first fight here. You could cross No-man's-land in five minutes, but there is so much to see, that it will take you two hours to get around to understand what happend in July 1916. The Canadian troups arrived only in August 1916 in the Somme and fought around Regina trench only a dozen kilometres away from Beaumont, They saw also the first tank action. Another spot of this tour is the second Caribou of the Somme battle and the maximal advance of Newfoundland troops in 1916 - part of the 29th British division, whose headquarters where placed in a café in Mailly-Maillet.
4,5 hours
Beaumont-Hamel, Courcelette, Miraumont, Geudecourt, Mailly-Maillet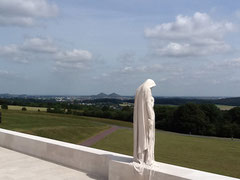 ARTOIS AREA
The National Canadean Memorial is placed in a 117 ha parc at Vimy Ridge. Take also the time to find the former emplacement of the Unknown Canadian Soldier's grave and to find the names of all Canadians that died in the Artois, French Flanders and the North of France during the War in the Ring of Remembrance.
3,5 hours
Vimy, Souchez, Ablaincourt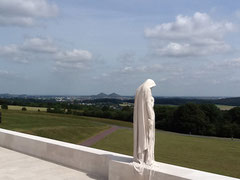 DAY TOUR

You can do the both areas in on day, but in this case we skip the Newfoundland Caribou in Gueudecourt, ADANAC Cemetery and the divisional Headquarter in Mailly-Maillet.

8 hours
Beaumont-Hamel, Courcelette, Vimy, Ablaincourt, Souchez
Starting point at railway station Arras is possible with driver José. Please ask for quote.

If you are looking for a really interesting inn you should choose:
Al'Fosse 7
94, bd. Henri Martel
62210 Avion