German tour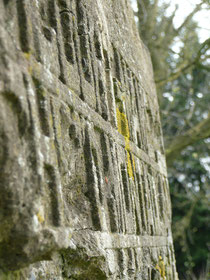 Each site is a place to talk about the German Army during World War I. this tour will take you to some vestiges that make their presence visual or audible.
And we return to memorials that inlcude this relicts like for example the Newfoundland Park, where you find also "German" trenches. Of course each standard tour includes also the German part of the history.
8 h
Martinpuich, Courcelette, Le Sars, Fricourt, Guillemont, Beaumont, Beaumont-Hamel, Thiepval memorial +museum +6€/p
The Historial of the Great War is an excellent place to understand the impact of the war for the societies in the different countries.
Guided tour possible
2 h
+10 €/p

You want to eat German in France? It is possible - not next door but still in Picardy:
Orange&Vert
rue de Paris
60400 Noyon