Hindenburg Line
In 1917 the German troups retreat from the Somme to a new trench system. The follow up fighting, but also the last battles of the war take place around the so called Hindenburg line. As the area is quiet large, three different approaches are possible.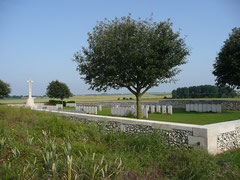 CAMBRAI
In November 1917 British tanks break into the German lines in order to entre into the town of Cambrai.
The tour includes the visit of the memorial of the missing, a canal bridge, Bourlon wood, a German-British cemetery,  and the famous tank Deborah (+6€/p).
4 h
Louverval, Havrincourt, Flesqières, Bourlon, Moeuvres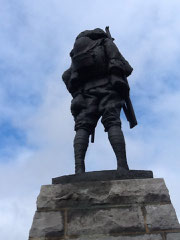 BULLECOURT
This Australian battlefield at the Hindenburg line was in the heart of fighting in April and May 1917. But the Australians discovered an open land warfare during the retreat. So the itinerary leads from the winter trenches, via the Somme battle objectif to three different memorials in the village of Bullecourt. You will cross Ecoust Saint Main, village where the film "1917" is located, a good possibility to talk about film makers imagination.

3 h
Flers, Bapaume, Bullecourt

+ 1 h for museum in Bullecourt (+5€/p)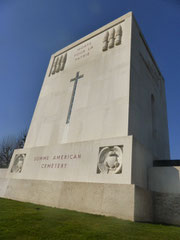 SAINT QUENTIN CANAL

During the last 100 days of the war American, Australian and British troops fought along their way to  the Hindenburg line. The different memorials and cemeteries are close to the final battlefields and full of symbols to commemorate the soldier's efforts.

4 h
Péronne, Maissemy, Bellenglise, Riqueval, Bellicourt, Bony

+0,5 h Beaurevoir windmill, final Australian advance 1918