Newzealand Itinerary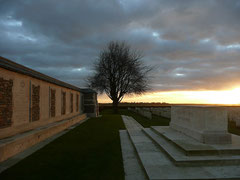 One of the most beautiful moments on Caterpillar Cemetery was my first visit back in 2913 with a Newzealand couple, living in London. Standing at this place you are able to imagine the efforts of the Newzealand Army during the battle of the Somme in 1916. Maori workers created here Turk lane during the counter bombardement. Newzealanders fought also around Beaumont in 1918, so their graves are numerous around my home village and a dressing station is also identified. Occasion to see also the preserved trenches in the Newfoundland Park.
2,5 h
Beaumont-Hamel, Longeval, Mailly-Maillet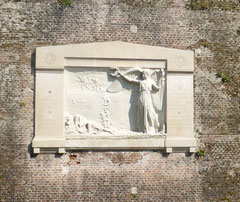 If you wish to go on, it is possible to visit the memorials, the small museum and the Newzealand Garden of Peace in Le Quesnoy where the Kiwis fought their very last battle of the war.
Le Quesnoy

3 h drive, 2,5 h visit
Of course you should also visit the Wellington Quarries in Arras, the tunnel network created by Newzealanders.
This year the Newzealand association in Le Quesnoy celebrates the 20 years of their existence. Include the ceremonies into your day trip.